2021 Numerology & A Gift to you  
2020 was a year of vision, of structure, of foundations, dedication and planning. Shit got real. We saw our real purpose, and had more clarity on how to dedicate to move our lives forward. 2020 begins the process of working with the wounds to create the foundation of a world more beautiful. 
What did Momentom do in 2020? 
Guatemala Artist Residency

Cosmic Convergence Festival Theme Camp & Prayerformance
Circus Island
Envision Festival Theme Camp and Mainstage Performance
Maderas Village Sound Residency
2020 + 2021 : A numerological breakdown 
In numerology, 2020 is a 4 (2+0+2+0 = 4). 4 is the number of justice and stability that you need to keep in your life. This number also resonates with loyalty, patience, wisdom and trust. The 4 in Numerology is a no-nonsense number with a heads-down approach to life and work. Number 4 may also symbolize your aspirations and passions that you have. Number 4 can be a symbol of honesty and loyalty as well. The 4 is dedicated to advancing, and in 2020, that's what we did, we got clarity to know how to move forward. 
The number 4 is everywhere in our lives:

The 4 Elements – Earth, Fire, Air, Water

The 4 States of Matter – Solid, Plasma, Gas, Liquid

The 4 Seasons – Winter, Summer, Spring, Autumn

The 4 Directions

The 4 Winds

The 4 Points of the cross

The 4 Rivers of the Garden of Eden (flowing joy, pleasure, into the 4 corners/elements of our physical world

The 4 Noble Truths in Buddhism

The Tetragrammaton is the four-letter hebrew name of God

The 4 Corners of the World / 4 Points of a Compass

The 4 Freedoms – Franklin D. Roosevelt

The 4 in-between phases of the Moon – Waxing Crescent, Waxing Gibbous, Waning Gibbous, Waning Crescent

The 4 terrestrial (or rocky) planets in the Solar system: Mercury, Venus, Earth, and Mars

In 2021, we will arrive at number 5. Number 5 symbolizes curiosity and freedom and change, and represents the five senses of humanity. 5 is the pivotal point between the numbers 1 to 9 and represents a variety of experiences through its developed senses, and offers many opportunities for choices and decisions for the future. The number 5 card in a Tarot deck is The Hierophant. He is an advocate of learning and acts as a messenger between the people and the heaven.
Five is no ordinary number. The Chinese believe five elements make up everything under the heavens: metal, wood, water, fire, earth. We have five fingers on each hand and five toes on each foot. We also have the five senses: sight, smell, taste, touch, and hearing and thus five sensory organs: eyes, nose, tongue, skin, and ears. According to Chinese medicine, human beings have five major internal organ systems: heart, liver, lungs, kidneys, and spleen, and each of these corresponds to one of the five elements.Its also in our music. Ancient doctors believed they could heal people with music because the frequency of the notes can harmonize the five elements inside the body. It should come as no surprise, then, that Chinese music is also a five-tone (pentatonic) system. So, instead of the usual "Do Re Mi Fa So La Ti," it's Do Re Mi So La.
A COLLECTIVE MANIFESTATION 
With 2021 at our door we invite the energy of FREEDOM into our lives. How are you bringing freedom into your lives? 
Here is our manifestation. While continuing our International Artist Residencies in some of our favourite places in the world (we've just announced our Indonesia Residency Sept – Oct 2021!), Momentom has decided to put the collective energy into what matters the most to us: rooting down, a home base – that is what freedom is for us. We are planning out, designing and building an eco-artist Village: a rural innovation lab for prototyping regenerative civilization design for artists. We are making decisions that mean that we have more permanency into our Residencies (to be announced) and locking in our involvement in major artistic community developments (to be announced).

OUR GIFT TO YOU 
Our design team has put together an insane graphic with all three founders of Momentom Collective with the moon cycles during 2021 so that we can track and celebrate the celestial motions wherever we are.
DOWNLOAD YOUR MOON CALENDAR HERE

On top of that, we have just signed a partnership with Selinas. So, if you have been a resident with Momentom you receive 10% off at any Selina's around the world! Just say your name and they will add you to our system and we can verify you there.
On that note, we wish you a happy new years! We love you and thank you for your involvement with the movement since the beginning.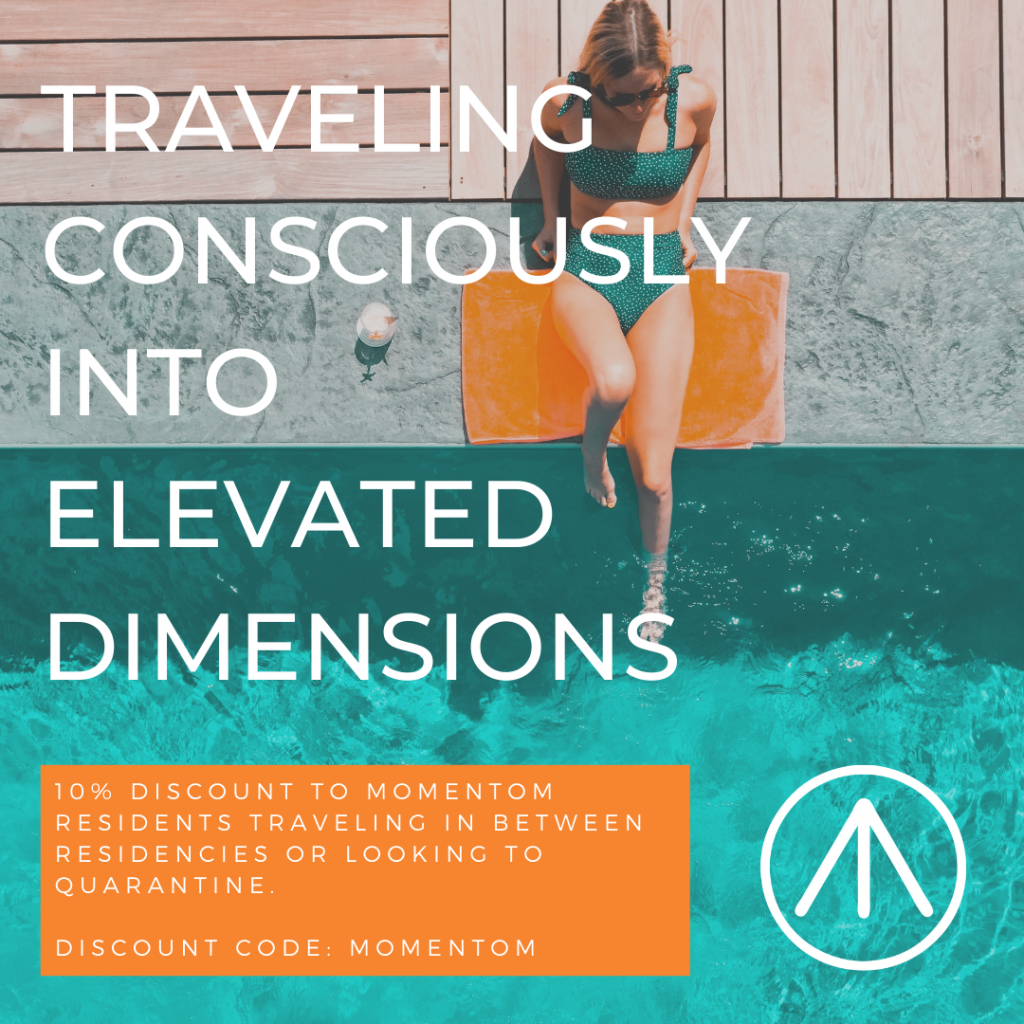 HAPPY NEW YEARS!
MC
xx